NEW VACANCY – PROCUREMENT MANAGER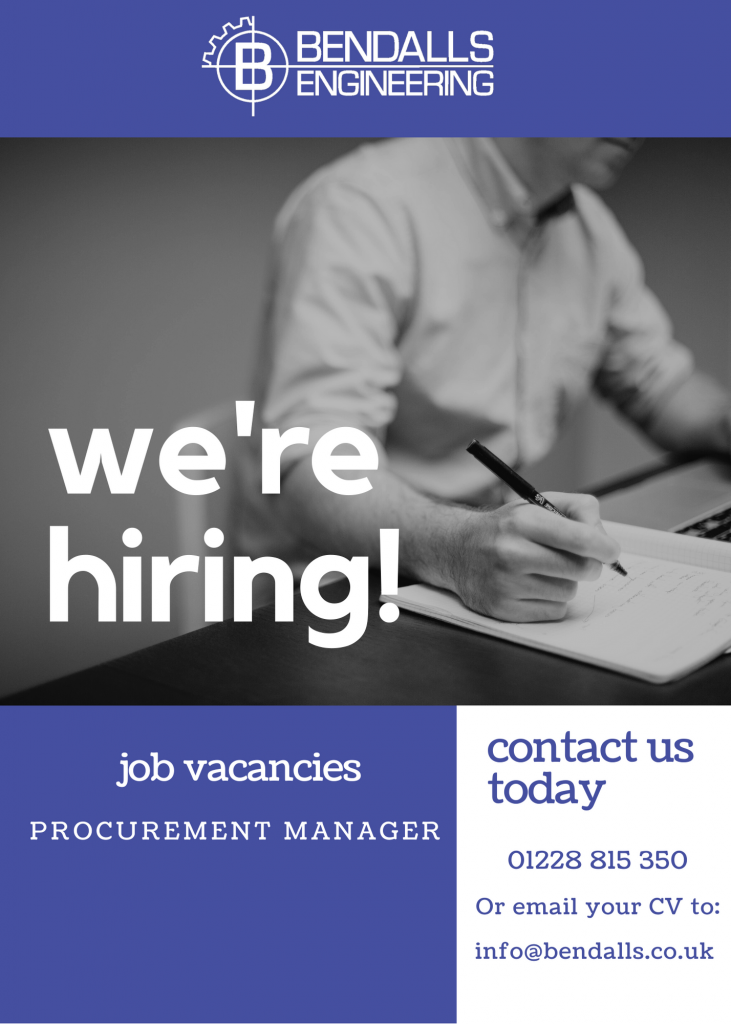 Role:
We are currently seeking an experienced Procurement Manager to oversee the purchasing of goods and services for the business. The successful candidate must:
ensure Bendalls Engineering obtains quality materials & products for competitive prices in a timely fashion to maximise our busy manufacturing schedules.
play an integral role in ensuring Bendalls adheres to budgets and operates profitably.
Attain the best outcome for Bendalls with no risk to quality.
Location: Carlisle, Cumbria
*** Must be accredited by the Chartered Institute of Procurement and Supply (CIPS)***
For a full job description, or an informal chat about the role, please call 01228 815 350 or email us at: info@bendalls.co.uk.