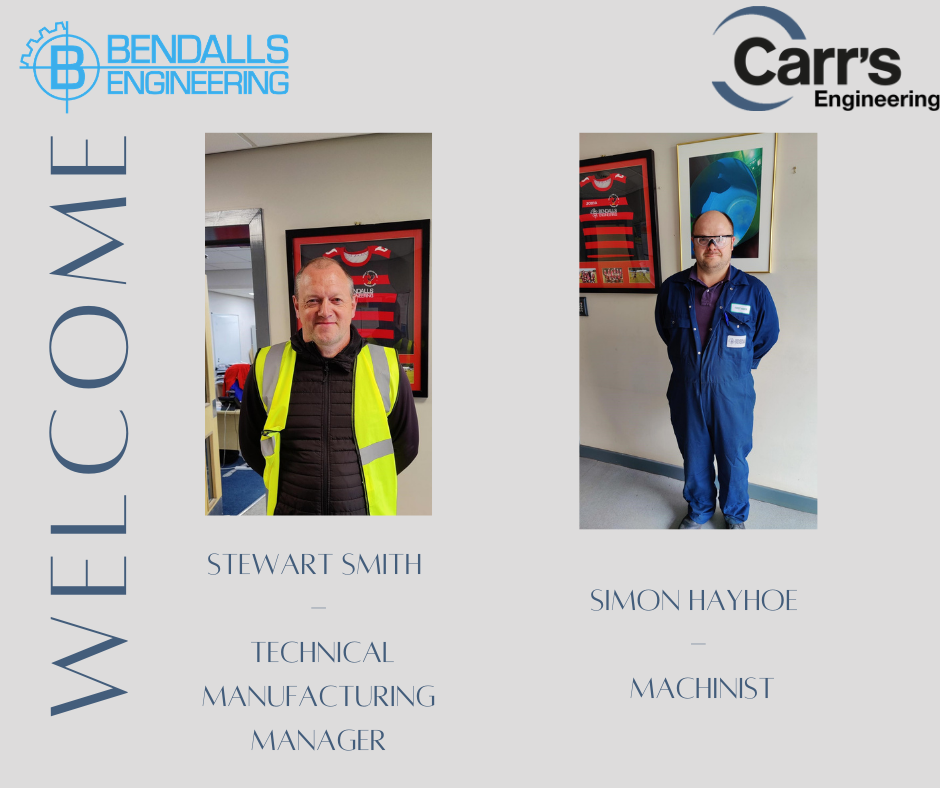 We are delighted to welcome Simon Hayhoe and Stewart Smith to Bendalls Engineering.
Simon is joining our team as a machinist, whilst Stewart is taking on the role of Technical Manufacturing Manager.
We are thrilled that you have decided to join us. Anytime we have the chance to hire someone who we think will be a great fit for our company, we jump at the opportunity. We are looking forward to seeing the contributions you will make and the path you carve here.
Welcome to the team Stewart and Simon!