MECHANICAL & ELECTRICAL DESIGN
Bendalls Engineering offer a full design and build service, specialising in electro-mechanical machinery, static equipment, pressure vessels, high and low pressure piping, process skids and special purpose structural fabrications.
We utilise the latest analytical software and design tools for 3D modelling, draughting, finite elements analysis (FEA) and design verification calculations to support the realisation of the clients design.
DESIGN TEAM CAPABILITY
We provide Full Life Cycle Design from optioneering and comprehensive development of concept designs to final design for manufacture. We provide full design verification through calculations and analysis from first principles, scoping calculations through to full design code compliance calculations to national and international recognised standards.
The close integration between our design and fabrication departments puts Bendalls in the position of being able to offer practical in-house design and build solutions.
We are able to assess our designs from a manufacturability perspective to provide the most suitable and cost effective build sequencing
By utilising a range of 2D and 3D modelling software, we are able to carry out design reviews to ensure equipment can be installed within plant constraints whereby component clash detection can be eliminated prior to the commencement of manufacturing.
We have the ability to provide our clients with 3D photo-realistic images, video animations and virtual reality simulations, which can be used to assist in operator training for equipment installation, operation and maintenance.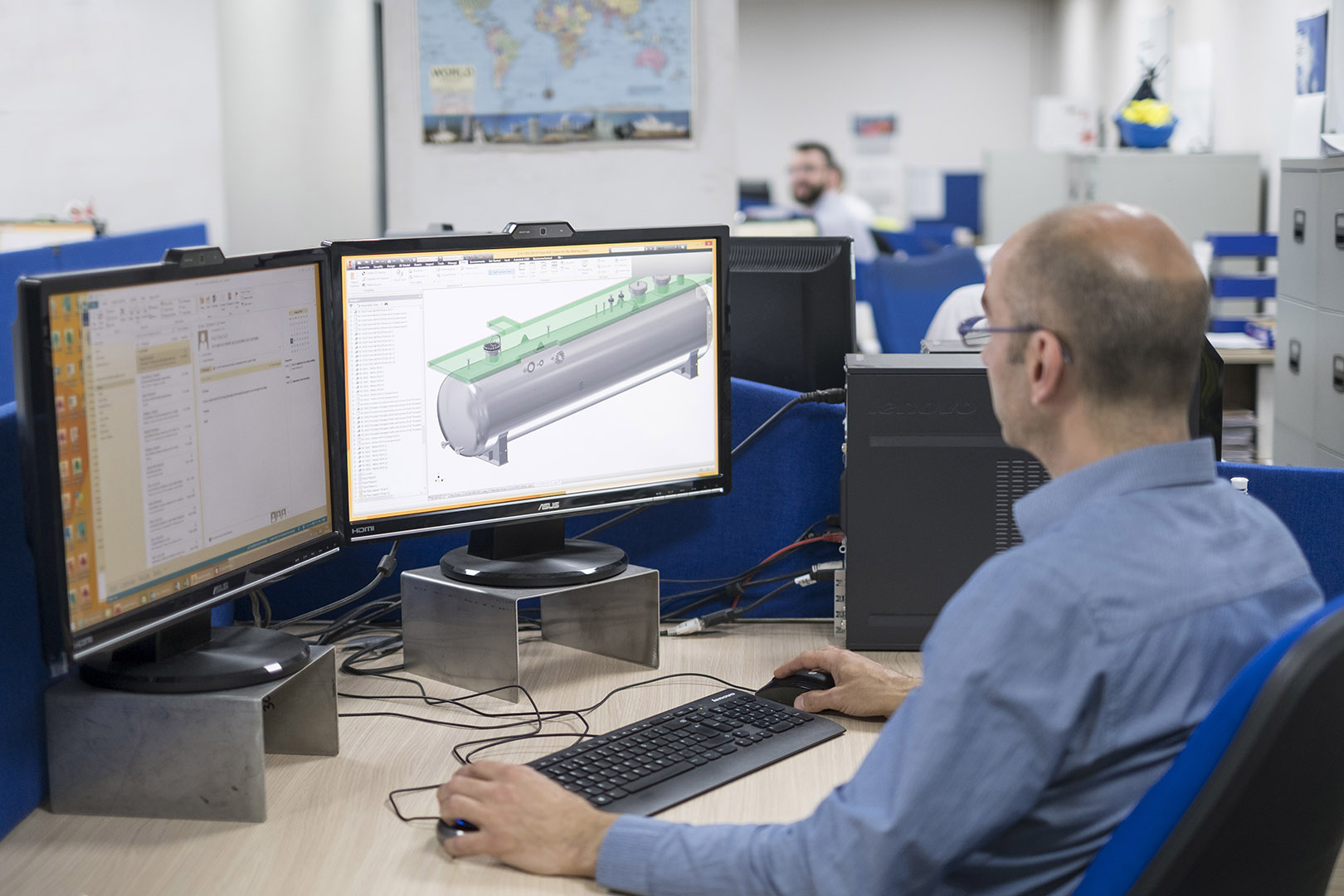 Software currently utilised by our engineering team includes;
3D Modelling, Draughting, Animations and Virtual Reality

Pressure Vessel Design

Autodesk Inventor Product Design Suite

Autodesk 3ds Max

Solidworks

PV Elite

Finglow

Finglow 3D

Nozzle Pro

2D Draughting

Piping Design

AutoCAD Mechanical

AutoCAD Electrical

Structural Design

Engineering Calculations
Project Management Software
Primavera (P6)

Microsoft Project

Microsoft SharePoint

Citrix ShareFile

Box Office 365

Link

CEMAR