Accreditations:
BS EN ISO 9001 – 2015
BS EN ISO 14001 – 2015
BS EN ISO 3834-2
BS EN ISO 1090-2 up to execution class 4
ASME 'U' Certification
PED & PESR Certification
JOSCAR
Fit 4 Nuclear (F4N) approved
Sellafield Supplier approved
Cyber Essentials Plus certified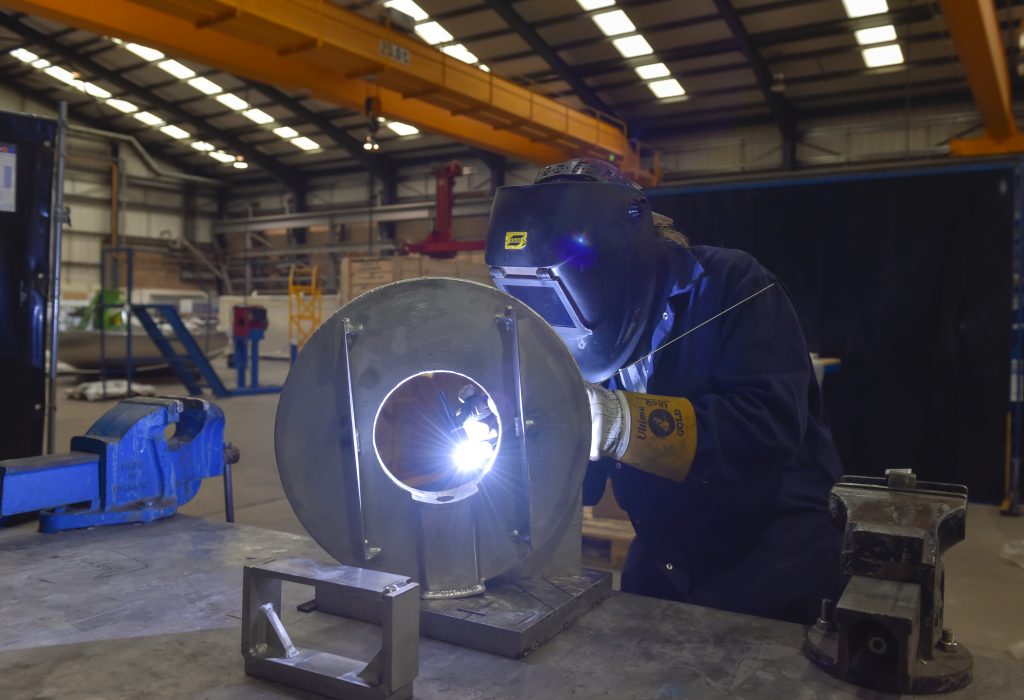 Specifications:
Product type:
Design, manufacture, fabrication & testing of high integrity process plant equipment, general fabrications and structural steelwork for the oil, gas, petro-chemical, nuclear, and pharmaceutical industries to nationally recognised standards, internationally recognised standards, and client specifications.
Product Standards:
2014/68/EU (Pressure Equipment Directive), PD5500 + A2, EN13445 Parts 1-6, ASME Vlll (Div l & U Stamp / Div ll), ASME B31.1, ASME B31.3, AWS D1.1, AWS D1.6 and client specifications as applicable.
Welding and Inspection Standards:
ISO 15614-1 + A1, ISO 15614-2, ISO 15614-5, ISO 15614-7, ISO 15614-8, ISO 5817, ISO 9606-1, ISO 9606-2, ISO 9606-4, ISO 9606-5, PD5500 + A2, EN13445-4, ASME lX, ASME V, ASME VIII, ASME B31.1, ASME B31.3, AWS D1.1 & AWS D1.6 and application standards as applicable.
Parent Materials:
Material groups 1, 4, 5, 7, 8, 10, 11, 23, 42, 45 and 51 as ISO 15608
Welding and Allied Processes:
111:MMA – Manual metal arc welding, 121:SAW – Submerged arc welding with single solid wire electrode / twin solid wire electrode, 131:MIG – Manual metal inert gas with solid electrode, 135:MAG – Manual metal active gas with solid electrode, 136:MAG – Manual metal active gas with flux cored electrode, 138:MAG – Manual metal active gas with metal cored electrode, 141:TIG – Manual tungsten inert gas with solid electrode and 721:ESW – Electro-slag welding with strip electrode as per BS EN ISO 4063
Responsible Welding Co-ordinators:
Mr B Gardner: Production Manager
Mr M Riley: Quality Manager
Mr. J Bethwaite: Quality Compliance Manager