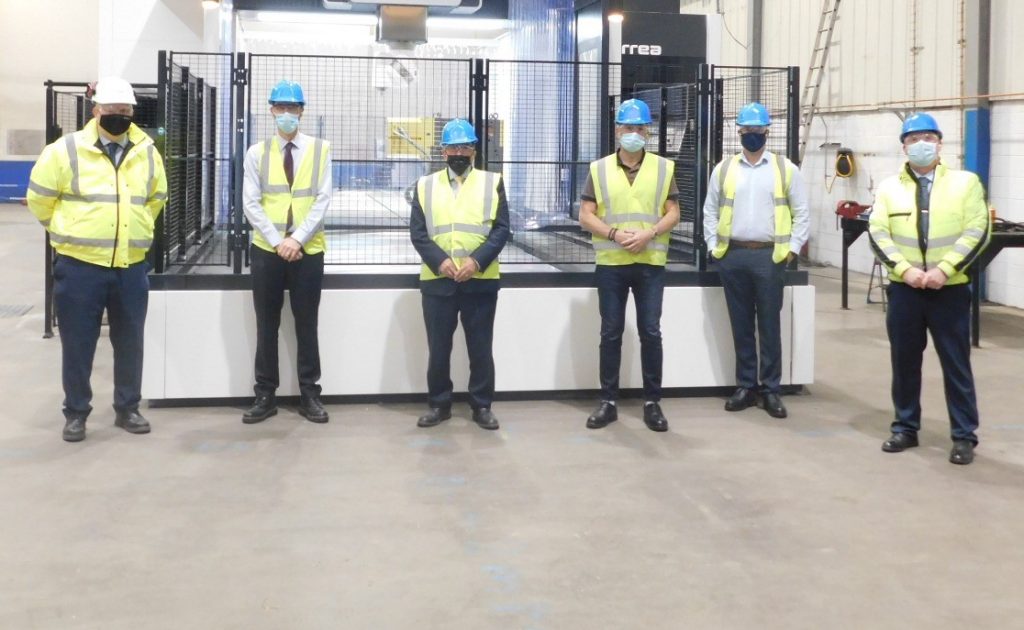 Bendalls Engineering were delighted to welcome Richard Deakin of UK Research and Innovation (UKIR), John Grainger and Ivan Baldwin from Britain's Energy Coast Business Cluster (BECBC) and John Stevenson MP for Carlisle this morning to view our facility and learn more about our capabilities.
It was a great opportunity to see the varied work currently being undertaken in our Carlisle works and to also see our latest investment in equipment: a Correa Fox 60 Bridge Milling machine.
Pictured are: Graham Hartley, MD of Carr's Engineering Division, Sean Saunders, MD of Bendalls Engineering, Stuart Whellans, Business Development Manager at Bendalls Engineering with John Grainger, Ivan Baldwin and Richard Deakin with the Correa Fox Bridge 60 Milling Machine.