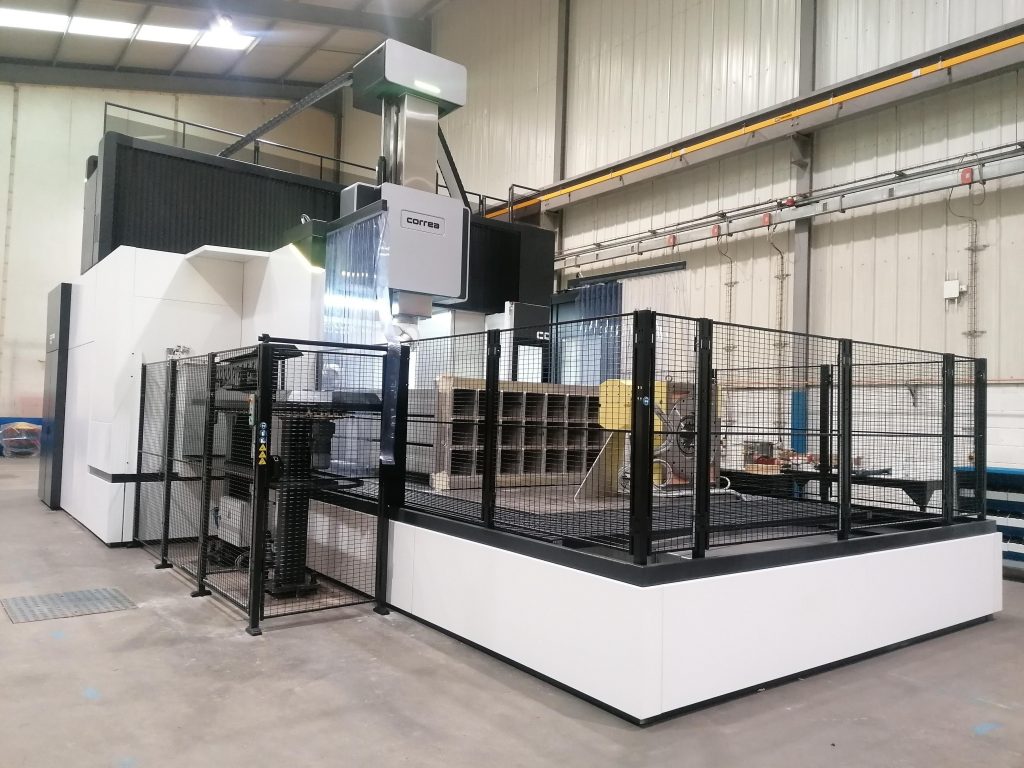 Carrs Group PLC continue to invest in their engineering sector, with the recent purchase and installation into Bendalls Engineering of a large, state of the art milling machine. 
The build of the Correa Fox 60, with fully indexable automatic universal milling head and spindle speed with a maximum of 6000rpm, is now complete.  
The machine has table dimensions of 6500mm x 2500mm with maximum width between columns of 3750mm and height of 1750mm, a maximum table capacity of 25000kg, and an 800mm diameter Nikken rotary table for 4th axis machining. It also features a Renishaw compact touch probe for setting, in cycle part measurement, inspection and verification of components with automatic data recording and a laser probe for tool measurement which will enhance our current machining capabilities.  
The Correa Fox 60 is controlled by Siemens 840D and the software is now fully installed with training underway for key personnel.  
We would like to extend our thanks and gratitude to DTS for all of their hard work throughout the installation and training process, in particular Andy Guy, Jack Rodderick, Dean Haywood, Mike Pritchard, Stephen Jarman and Andy Collier.