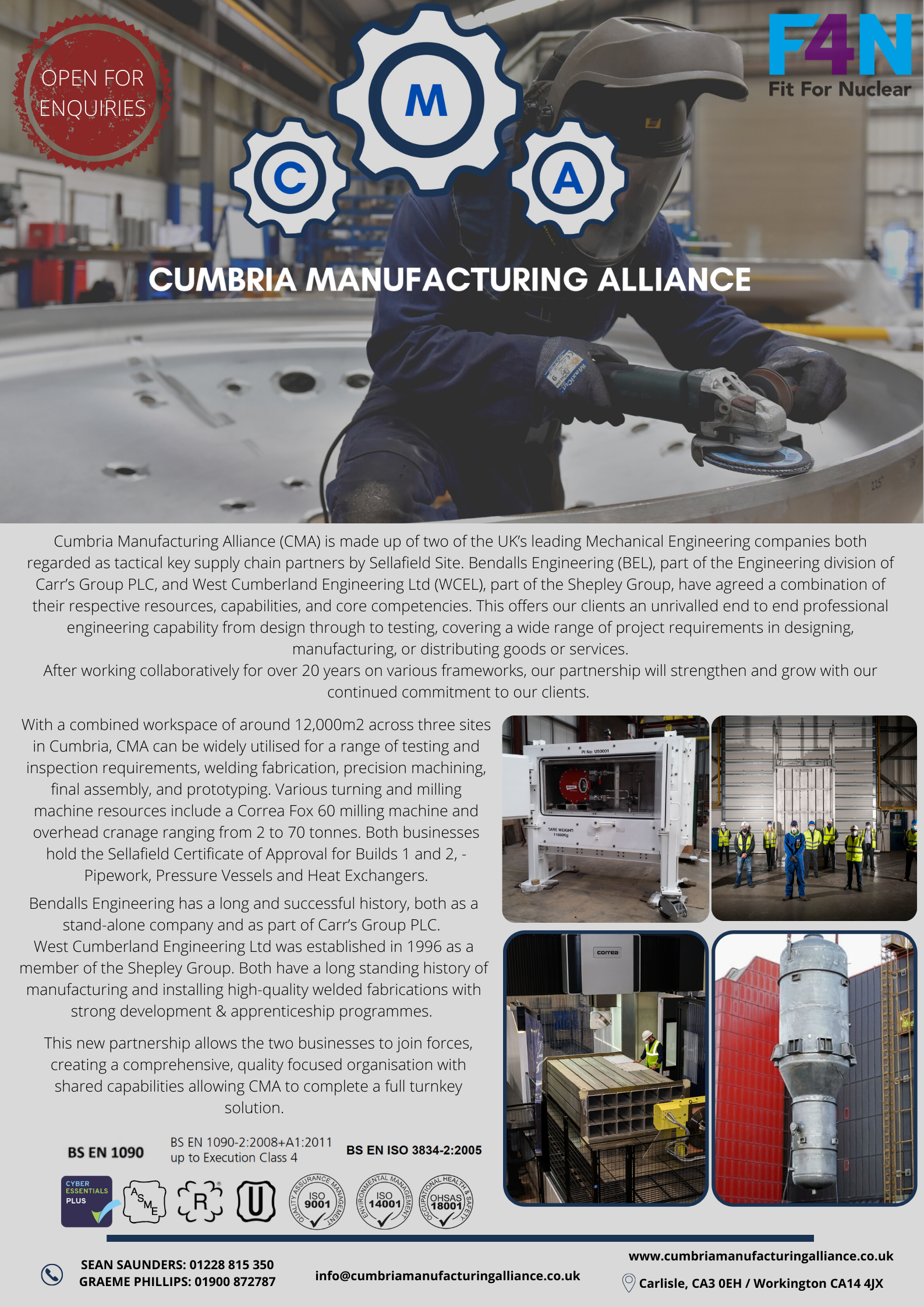 BENDALLS FORM ALLIANCE WITH CUMBRIAN ENGINEERING COMPANY
Bendalls Engineering are delighted to announce their partnership with West Cumberland Engineering Ltd to form Cumbria Manufacturing Alliance.
Bendalls Engineering (BEL), part of the Engineering division of Carr's Group PLC, and West Cumberland Engineering Ltd (WCEL), part of the Shepley Group, have agreed a combination of their respective resources, capabilities, and core competencies.
This new partnership allows the two businesses to join forces, creating a comprehensive, quality focused organisation with shared capabilities allowing CMA to complete a full turnkey solution.
Further updates will be announced in the near future with a website and social media channels scheduled to launch in February 2021.