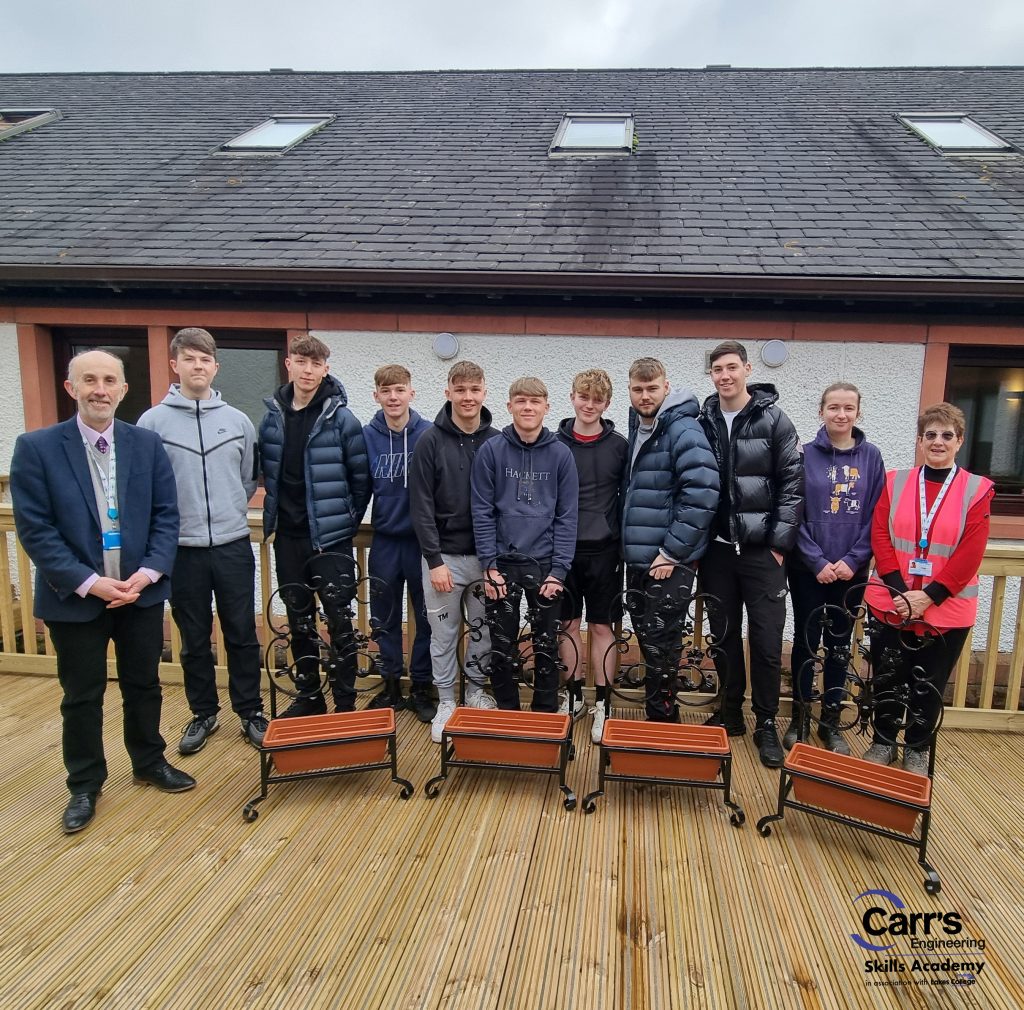 Yesterday, 1st year apprentices from Carr's Engineering Skills Academy visited Eden Valley Hospice and Jigsaw, Cumbria's Children's Hospice to present them with the planters that they produced for them during National Apprenticeship Week. The Hospice were delighted with them!
The year group really enjoyed making these planters and have offered further support to the Hospice by making them hanging baskets to compliment the planters, which we will share when complete.
Pictured from left to right: Jerry Hall, Facilities Manager from Eden Valley Hospice, Mitchell Dryers Ltd apprentices Brendon, Gabriel, Ryan and Derren, and Bendalls Engineering apprentices Zak, Ryan, Will, Oran and Margaret alongside one of the gardening volunteers from the hospice.
#supportlocal #socialimpact #engineering #apprenticeships